Early Women Entrepreneurs Changed USA
Guest blog post by small business champion Jane Plitt.
While Susan B. Anthony was leading the charge for women's vote, she was urging Martha Matilda Harper to lead the way for women's economic emancipation according to the new eBiography of Harper, Martha Matilda Harper and the American Dream: How One Woman Changed the Face of Modern Business.

Both women, located in Rochester, NY were changing the American landscape.
Harper, a former servant for 25 years, in 1891 launched the first modern retail franchise called the Harper Method, specializing in healthy hair and skincare. Suffragists and society women like Mrs. Bertha Palmer, Mrs. Alexander Graham Bell, and Mrs. Grace Coolidge mobilized to popularize the shops that grew to over 500 worldwide. President Wilson delighted in relaxing scalp massages in the Paris Harper shop while negotiating the Treaty of Versailles.
Harper, originally born near Oakville, Ontario, Canada, was bound out into servitude from the time she was seven years old. Determined to change her destiny, she learned the art of pleasing others while she served as a servant.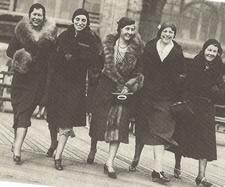 Fate intervened, when her last Canadian employer bequeathed her the formula for his healthy hair tonic . She took that treasure and fled to Rochester, NY, a community full of progressive thinking people. It was the home of Susan B. Anthony, Frederick Douglass, , and many new entrepreneurs, such as George Eastman of KODAK and John Jacob Bausch and Henry Lomb of Bausch and Lomb.
It was a community that welcomed people who were different from the mold and Harper certainly had distinctive ideas about the role of women as business leaders.
However, it was more difficult for women to succeed in business then. Money and credibility were issues. In 1888, when Harper opened her first healthy hair and skincare salon in Rochester, NY, she used her entire life savings of $360.
That same year, Eastman opened launched his KODAK camera down the street from Harper with $1 million in venture capital. Bausch borrowed money from Lomb and they became business partners. Harper had no such access to money.
Harper needed an alternative way to expand her shops to meet many objectives. Bertha Palmer wanted a Harper shop in Chicago for the 1893 World's Fair and Palmer's best friends committed to patronize the shop when it came.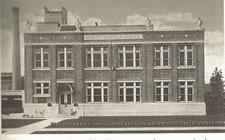 Susan B. Anthony urged Harper to expand economic opportunities for women." I hope that a constantly increasing number of women will earn their own living instead of marrying men with whom it is impossible to live. " Harper herself needed money to fund the expansion AND she wanted to help other poor working class women like herself..
She found the expansion model in the organizational structure of her Christian Science church. It had a strong Mother Church and training, with "satellite" operations, and prayer books that instructed members what to read when. Harper applied this system to her shops and decided to put her targeted poor women in ownership roles under her tutelage. In 1891, she created modern retail franchising and pioneered social entrepreneurship.
The word "franchise" comes from the French and means, "to free from servitude." That is exactly what Martha Matilda Harper had in mind when she created the structure, although she did not initially call her shops franchises, but she operated them as though they were. All owners had to:
attend Harper training programs
purchase only Harper made products and equipment including the basin and innovative reclining shampoo chair
follow Harper's directions to the tee, not allowing any non-Harper authorized products in the shops
locate a Harper shop only where Harper decided.
Besides Chicago, early shops sprung up in Boston, Buffalo, Cleveland, Detroit, Los Angeles, New York City, Palm Beach, San Francisco, and elsewhere. Harper records indicated the first 100 franchises went to only poor women, former servants or entry-level workers. At its peak, in the 1920s, there were over 500 shops around the world.
At a time when there were no computers, faxes, or smart phones, Harper's methods and directives were strictly followed because her owners were significantly loyal to Harper for changing their lives.
Sir Harold Evans in his book They Made America cited Harper as one of sixty entrepreneurs who changed America. Harper not only introduced franchising to American retailing, but pioneered social entrepreneurship by choosing to hire only poor women in her shops.
Such women owned the first 100 Harper franchises. Today franchising is the fastest growing segment of American business. Harper biographer, Jane R. Plitt, indicates "Harper established total control over the hiring, operation, product distribution and training of staff. Harper would have loved that the word "franchising" comes from the French word, which means, "to free from servitude." According to Harper, "The Great Achievement of the Harper Method is the women it made."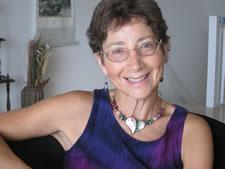 Jane Plitt is a champion for small business, women, and social justice. She has authored articles and lectured internationally on creative marketing, economic development, entrepreneurship and women's rights. Her blog, Turning Dollars Into Change spotlights how to use business for social change, just like Martha Matilda Harper did. A graduate of Cornell University, Plitt has an amazing family!
Related Articles