Martha Matilda Harper (Businesswoman/Entrepreneur/Inventor)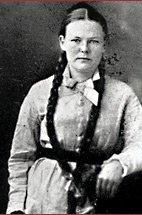 Martha Matilda Harper (September 10, 1857 – 1950) was a Canadian-American businesswoman, entrepreneur, and inventor who built an international network of franchised hair salons that emphasized healthy hair care.

Born in Canada, Harper was sent away from home by her father when she was seven to work as a domestic servant. (For more information and links to an excellent autobiography of this amazing women see www.MarthaMatildaHarper.com)

She worked in that profession for 25 years before she saved enough money to start working full time producing a hair care product she had invented.

She saved enough money to begin producing the hair tonic full time, and, upon leaving domestic service three years after her immigration to the United States, opened the first public hair salon in the region in order to help market it.

The product, and the creation of special hair salons that utilized it, was successful. Harper began franchising the salon model to low-income women, and by its peak the company included more than 500 franchises and an entire line of hair care products.
Harper's salon The Harper Hair Parlour, and many of her innovations, including the Harper Method, underlie the modern concept of the hair salon. Her floor-length hair also served as an effective marketing tool and appeared in many advertisements for her products. In 1891, she became one of the first businesspeople in America to start franchising, allowing franchisees to open salons under the Harper name. She would train the franchisees and inspect their salons to ensure quality.
Emphasizing customer service and comfort, Harper invented reclining shampoo chairs, which became a common feature of salons worldwide. The salons offered scalp massage and child care, and they provided evening hours. The hair products her company produced were intended to be healthier than those widely available at the time and were made largely with natural products. Harper salons did not carry synthetic dyes or do chemical perms.
Related Links:
Martha Matilda Harper on Wikipedia
www.MarthaMatildaHarper.com