Chimamanda Adichie (Author/Feminist)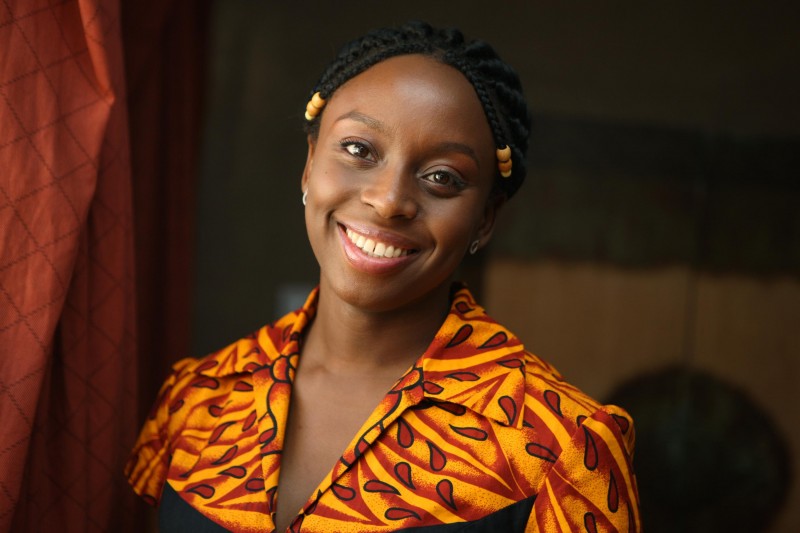 Our lives, our cultures, are composed of many overlapping stories. Novelist Chimamanda Adichie tells the story of how she found her authentic cultural voice -- and warns that if we hear only a single story about another person or country, we risk a critical misunderstanding.
Inspired by Nigerian history and tragedies all but forgotten by recent generations of westerners, Chimamanda Ngozi Adichie's novels and stories are jewels in the crown of diasporan literature.
Chimamanda Ngozi Adichie (born 15 September 1977) is a Nigerian novelist, nonfiction writer and short story writer. A MacArthur Genius Grant recipient, Adichie has been called "the most prominent" of a "procession of critically acclaimed young anglophone authors [that] is succeeding in attracting a new generation of readers to African literature".
In Nigeria, Chimamanda Ngozi Adichie's novel Half of a Yellow Sun has helped inspire new, cross-generational communication about the Biafran war. In this and in her other works, she seeks to instill dignity into the finest details of each character, whether poor, middle class or rich, exposing along the way the deep scars of colonialism in the African landscape.
Adichie's newest book, The Thing Around Your Neck, is a brilliant collection of stories about Nigerians struggling to cope with a corrupted context in their home country, and about the Nigerian immigrant experience.
Susan notes: Thanks to TED for making TED Talks downloadable and embeddable, and for providing the biographical information that goes along with them.
Related Articles