Celebrity Inspired Swimsuits for Every Body Type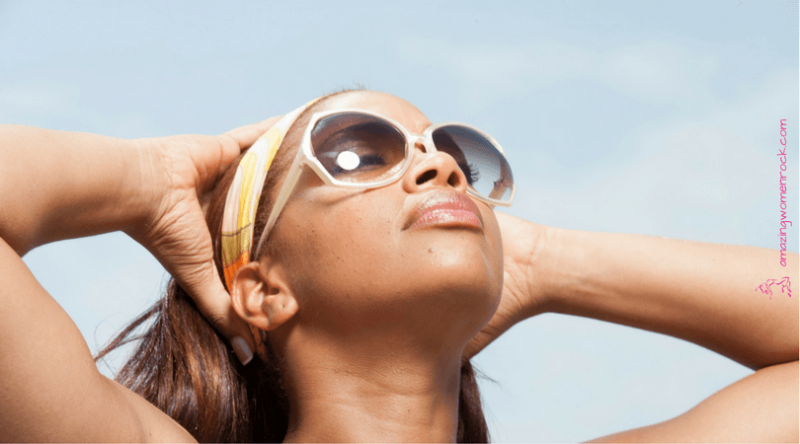 Are you in search of the perfect bathing suit that will make your body look fantastic and make you feel super comfortable, whether you are heading to the pool or you are planning a day at the beach? Then definitely start checking out the many celebrity inspired swimsuit styles that are sure to fit your body perfectly and make you feel like royalty.
Whether you are searching for sexy plus size tankinis or tiny bikinis, there really is something for every woman. Below are just a few of the many celebrity inspired styles that you can find in stores and online.
String Bikinis
Vanessa Hudgens has been spotted at the beach wearing sexy little string bikinis that show off her body's best features, and you can mimic that style with a triangle top and string bikini bottom featuring an animal print. But if animal prints aren't your style, you can also find styles that feature solid colors and ruffles. Stick with tops that have a dart seam, as they will provide the most flattering fit. If you want even more support, you can also opt for tops with padded cups. Overall, the great thing about string bikinis is the fact that there are so many styles to choose from, and you can find the one that will flatter your body best because you can easily adjust it to fit your curves.
Bandeau Bikini Tops
If you have a small bust, copy Kate Hudson's style and go with a bandeau top that features cut-out details and a strappy, sexy design. This particular top will enhance your assets in just the right way, so you will feel confident while still being able to expose enough skin to get a great tan (no straps means no tan lines will be visible when you wear your favorite summer dresses and tops).
One-Piece Swimsuits with Ruching
Rosario Dawson was seen having fun on the beach wearing a really sexy one-piece swimsuit, but the ruching on her style actually serves to flatter a woman with a thicker midsection, and the halter top on her style also supports women with larger busts. But even if you are slim, this particular bathing suit style will work great on you too, as the gathered fabric in the design will serve to create sexy curves. Even if you typically prefer to wear two-piece swimsuits, consider giving this particular one-piece style a try. Remember, the halter top and ruching combination works really well, and you can find a color or design that you will love to show off.
A Retro Bikini Style
When Taylor Swift hit the beach, she was seen wearing a really cute retro style bikini with a polka dot design. But even if you are not a fan of polka dots, you can mimic her sexy style. Stick with a halter neck style bikini top that is perfect for giving larger busts the support that they need. Then opt for a bottom that has a high waist, as that will tuck in your tummy and create a slimming effect that will not let you down even while you are playing in the waves.
One-Shouldered One-Piece Swimsuit
Charlize Theron turned heads when she was spotted jet skiing while wearing a black one-piece swimsuit that also featured just one shoulder strap. This style will effectively emphasize the top half of your body, thanks to the asymmetrical design that draws the attention upward. The style also narrows at your shoulders, so it really serves to minimize the appearance of wider hips while balancing out your features in a beautiful way.
Sexy High-Waisted Bikini Bottoms
As mentioned above, a high-waisted bikini bottom is a great way to show off your legs and your stomach while also tucking in your tummy and making your lower belly look trim. Kesha was seen sporting this type of bikini bottom at the beach, and the top that she wore also provided extra support with the help of underwire cups that give some lift and result in sexy cleavage. This combination is a great way to draw attention up to your bust and away from your tummy too.
Celebrities really know how to flaunt their best physical assets when they are at the pool or at the beach, so if you are not sure about what swimsuit to purchase for a beach vacation or the summer season, definitely look to your favorite celebs and copy their style. With so many fantastic designers and swimsuit options available in stores and online, you can find the perfect one for your unique body.
Related Articles