Carmen Dell'Orefice (Model/Actress)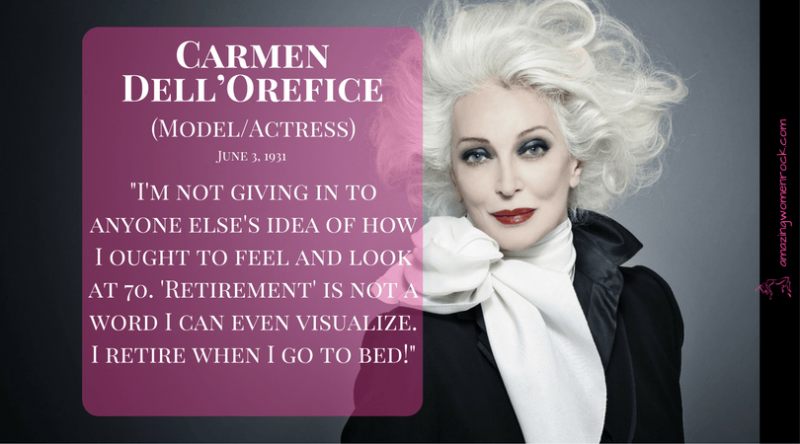 American model and actress Carmen Dell'Orefice (born June 3, 1931) is known within the fashion industry for being the world's oldest working supermodel. She was on the cover of Vogue at the age of 15 in 1946 and has been modelling ever since. As of 2016 she is showing no signs of slowing down.
She retired from modeling in 1958, but returned to the world of fashion 20 years later in 1978.
She has been seen in commercials for Banana Republic, Elizabeth Arden, GAP, Lancaster, Missoni Lindex, Rolex, Sergio K, and Target.
Related Articles