Canadians: Beware of Dicks in Trucks!
It happens to all of us:

You're driving along
minding your own business,
when all of a sudden,
without any warning...
This Dick In A Truck
pulls out right in front of you...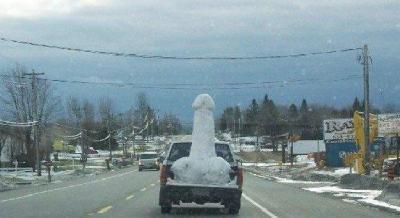 Happy Winter Driving Season!
Be careful out there, and stay safe -- 'cause they're everywhere!!
Related Articles