Cindy Gallop: Make Love Not Porn
Susan notes: Thanks to TED for making TED Talks downloadable and embeddable, and for providing the biographical information that goes along with them. (WARNING: This particular talk contains graphic language that some people may find offensive.)
As a woman who has dated younger men, I applaud Cindy Gallop for standing on a stage in all her power, and speaking her mind. Her controversial, witty and hard-hitting talk is honest, forthright and thought-provoking.
Human beings are sexual beings, we wouldn't be around if we weren't. In my view, sexuality is an aspect of our humanity that deserves to be celebrated, not denigrated.
Personally, I'm not a fan of pornography, I know not everyone shares my opinion. However, I believe we should not be ashamed of loving, respectful, healthy intimate physical relationships between consenting adults. On the other hand, we should be deeply ashamed of the kinds of pornography that demean women, men and/or children, perpetuate harmful gender stereotypes and cheapen acts of physical intimacy that are the core and essence of life itself.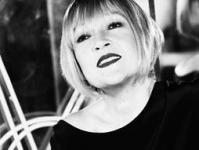 At TED2009, audience member Cindy Gallop gave a 4-minute presentation that became one of the event's most talked about. Speaking from her personal experience, she argued that hardcore pornography had distorted the way a generation of young men think about sex, and talked about how she was fighting back with the launch of a website to correct the myths being propagated.
Gallop is no prude, and not everyone will enjoy the graphic language on her website, MakeLoveNotPorn.com (which is blocked in the UAE BTW, and perhaps in other countries as well). But she has courageously (and wittily) raised an important issue, which we think deserves wider attention. Constructive comments welcome!
Related links:
Related Articles