A Tribute to Patti (my Mom) on her birthday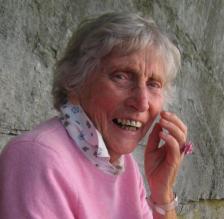 By Susan Macaulay
Happy 83rd Birthday Mom!

I wish I were there with you on your birthday, instead of on the other side of the world in Dubai.

But it's good that we had lots of time to celebrate this summer. It was wonderful to golf, dance (!) and just be together – we had fun as usual. Mostly dressed in PINK!
I can hardly believe that you turned 83 today...
An Attitude of Gratitude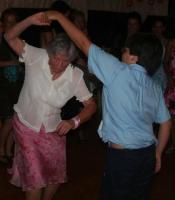 You are so full of life and fun – still in great physical shape, and with such a positive attitude. One of the many lessons I've learned from you is to appreciate all the good things we have, especially the "little" things, for which we must be grateful every day.

Maybe your appreciation for life comes from the fact that you almost lost it to a blood clot and pneumonia in your early thirties. But God gave you another half century and you've made the most of it!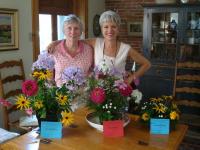 Today on your birthday, I'm especially thankful for everything you've done for me. You are an amazing woman, and a great Mom, that's for sure.

Thanks for encouraging me to do my best always, for sharing my joys and accomplishments, and for supporting me when I fail.

Thanks for laughing with me when I laugh, for crying with me when I cry, and for always being there when I need you. (And for winning the Horticultural Society flower show prizes with me a few years ago - we were an awesome team!)

Thanks for taking care of me when I was sick, for driving me back and forth to the Pony Club in Knowlton (and for putting up with me when I was hot and cranky after riding!), and for showing me how to swim and ski. Thanks for teaching me how to make raspberry jam, basil beans, spaghetti sauce, lasagna, and tortiere.


Street Smart, Successful & Strong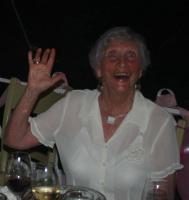 Besides being a great Mom (and a lot of FUN!), you were also, at various times in your life, a secretary, ski patroller, ski instructor, hotel receptionist, and a highly respected (not to mention successful), real estate agent.

All this despite the fact that you didn't finish high school because, as a young woman, you had to go out to work to help support the rest of your family. As a result, you didn't get a lot of "book learning," but you sure are street smart! Thanks for taking risks in your life and your work, for stretching yourself, and for showing me the way.

Thanks for being who you are: an amazing woman of such great spirit and strength, independent, the life of the party, the one who always reaches out to others to lend a helping hand, who fights with such ferocity for the things she believes in, who welcomes people with open arms, who finds such joy in her garden, her golf, her home, her family, her friends, her flowers, the birds, and the lake.

Thanks for all the fun we've had together. Thanks for everything: for being my Mom, for being amazing and for being the most important woman in my life.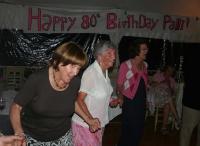 And most of all, thanks for dancing with me – when I was a kid, as I grew up, in Patti & Susan's Dance Video, now, and always.

I love you. Happy 83rd Birthday.

XOX Pinkie Punkie (aka Susan)

Related Articles