6 Top Beauty Tips to Be Your Best You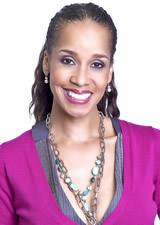 Guest blog post by Natalie Jobity, President of Élan Image Management.
You know the saying, "we are what we eat"? I'd like to add," we look as good as we feel."
And the way we feel has a lot to do with how well we are taking care of our most basic needs. Our self-care is important to expressing a vibrant, healthy, and confident external image.
So how can we best make that happen?
I work with women's wardrobes and style choices, and I am passionate about women getting their external image on track.
But the finest wardrobe and most polished image cannot hide the signs of obvious "inner" neglect. When we work too hard, don't play hard enough, and don't take time to fuel ourselves, it shows.
Our image is the entire package—the inner in harmony with the outer. In celebration of our inner wellness, here are 6 amazing ways to ensure you feel as good as you look.
1. Indulge!
There is a reason why chocolates are a popular gift on Valentine's Day. Chocolates are one of the most indulgent, easily accessible, and inexpensive treats we can enjoy. So often women deny themselves simple pleasures as this. When last have you treated yourself to a massage? Basked in the brilliance of the sun (with your SPF protection of course!)? Splurged on your favorite bottle of perfume? Bought yourself a bouquet of flowers? The gifts of indulgence our loved ones give to us on special occasions are gifts we can give to ourselves.
2. Get moving!
From Zumba to pole dancing, there are so many fun and creative ways to get the body moving while having a ball. This can be dedicated 'me-time' where you step outside your comfort zone and learn something new that is good for your body too. Exercise doesn't have to be a chore when you can dance, jump and sashay the pounds away.
3. Stay in touch with your inner Diva
Some clues? What helps you exude your essence in its infinite glory? Just as roses need sunlight and water to fully bloom, what brings out your brightest, finest most brilliant bloom? Find out what it is for you and do it as often as you can.
4. Live in the Present
Children's can be our greatest teachers. They instinctively know what they need to feel good, to have joy and be in the moment. Societal pressures have us all thinking and planning ahead, rushing from here to there in a quest for…what? The yogis say that being in the present moment is the only way to experience true peace. Stop "doing" and start "being".
5. Practice self-love
Promise to dedicate time over the next 6 months to pamper and take care of your best asset—YOU! Whether it is getting fit, losing weight, hitting the gym, eating healthier, getting your required ZZ's every night, spending quality time with loved ones or just taking time to pamper and reward yourself throughout the year, make sure you offer the gift of love back to yourself.
6. Adorn yourself in color
Wear colors and accessories that make you feel great. Certain colors invigorate when you wear them—the oranges, reds, yellows, and bright pinks in particular. You can't help but have an extra spring in your step by wearing these colors. It can be as basic as having your toes painted in your favorite bright color so every time you see them, you smile to yourself. Or for some women, seeing their arms and hands bejeweled with rings and bracelets makes them 'feel' pretty (and it doesn't hurt the way they look either). Have fun with your accessories—you'll feel amazing and look great too!
When you shine from the inside out, it is a precious gift not just for yourself, but for all in your circle of orbit. Keep radiating my friend.
Natalie Jobity is the President of Élan Image Management, a premier image consulting firm, a bestselling author and sought-after speaker.
She gives coaching and image consulting services to women internationally who are ready to own their spotlight. She is the author of 'Frumpy to Fabulous: Flaunting It'. Visit www.NatalieJobity.com.
Related Articles