43 Plus 3 Sexilicious Shoes To Die For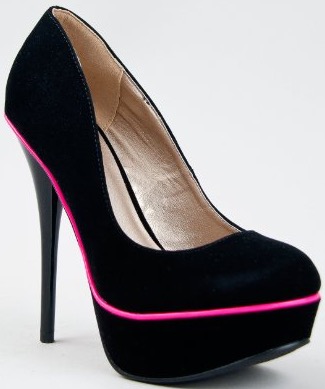 The Crazy Bitch Society invites friends, fans & followers to share shoes on the CBS FB page in a fashion extravanza: "Shoe %&*$ Sunday (TM)." (Black beauties at left available here).
It's a flurry of style & stillettos as well as some of the wildest & whackiest footwear you've ever seen. The galleries below are from July 30, 2012.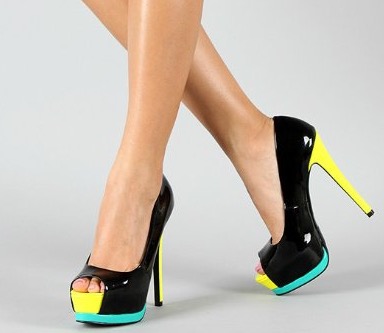 Plus, I found the stunners at right on amazon. (I didn't even know you could buy shoes there...! Silly me.)
I just love the bold, bright, block colors and the yellow oh-so-high heels are yummy.
Related Articles