10 Tips To Write Life Stories That People Want To Read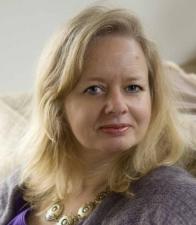 Susan notes: I asked my friend, author and prolific writer Jo Parfitt to share some tips on storytelling and writing. Here are her top 10 for writing Life Stories that people want to read.

When you conduct an interview you will nearly always ask more questions than you need, and spend more time interviewing than is necessary. These tips will help you to conduct an amazing interview:

1) Ask fewer than ten questions and be sure that those questions are open (they won't get you a yes or no answer).

2) If you do an email interview then encourage your interviewee to write in full sentences. Tell them up front how many words, lines or sentences you expect their answers will be.
3) Go 'quote spotting'. People love to talk about themselves, but sadly, in my experience, about 60% of what they say will not be usable in your article. So keep alert for the good things they say. The really good quotes. If you conduct an interview live, rather than by email, only write down the insightful or fascinating answers. Take your time, write those quotes carefully and verbatim.

4) Don't be frightened to ask your interviewee to slow down so that you can write those amazing quotes down accurately.
5) Find ways to paint a picture. Write about the way she looks, the way she acts, the colour of her hair, the décor of her room, the view from the window and so on. Local colour and flavour helps the reader to picture the person you are writing about.

6) Include the things your amazing woman says, but also use quotes from her books, articles, or Youtube videos, perhaps. Providing you only use a sentence or two from the 'public domain' and include the source (the place you found it, with date), you can take advantage of other stuff that is out there.

7) Read other interviews. See how the dialogue appears on the page, the way commas and quote marks have been used. See how much better it looks when the dialogue starts a new line. Notice how effective it is when you can add some action to the end of the dialogue, like this:
"If only I had found time to have children," Jane said wistfully, looking over at the black and white photograph of her brother's three young daughters, displayed proudly on her marble fireplace.
8) Remember, this is a story. Try to give it a beginning, middle and end. Make it compelling so that the reader is intrigued and wants to read on to find out what happens.

9) Don't just ask your interview what she does or did. Ask her how she thinks, how things make her feel. Get inside her mind and find out what makes her tick and what matters.

10) Ask for advice. Women who rock are role models for other women. Ask your interviewee how she would advise others in her position. Ask her for her own top tips. This will inspire the reader.

Jo Parfitt's Write Your Life Story home study program is now on sale. Find out more at www.joparfitt.com and pick up free copies of her reports '50 Steps to a Book in Your Hand' and 'The Seven Secrets for Writing Life Story'.

Related links:
How to write a story
Related Articles