10 Helen Gurley Brown Quotable Quotes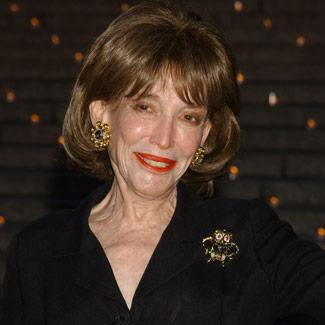 Helen Gurley Brown (born February 18, 1922 in Green Forest, Arkansas), is an author, publisher, and businesswoman. She was editor-in-chief of Cosmopolitan magazine for 32 years.
In 1962, at the age of 40, she authored the bestselling book Sex and the Single Girl.
In 1965, she became editor-in-chief of Cosmopolitan and reversed the fortunes of the failing magazine. She was an outspoken advocate of women's sexual freedom and sought to provide them with role-models and a guide in her magazine.
Here are some of her most quotable quotes:
"After you're older, two things are more important than any others: health & money."

"Beauty can't amuse you, but brainwork - reading, writing, thinking - can."

"Good girls go to heaven, bad girls go everywhere."

"Money, if it does not bring you happiness, will at least help you be miserable in comfort."

"My success was not based so much on any great intelligence but on great common sense."

"Nearly every glamorous, wealthy, successful career woman you might envy now started out as some kind of schlep."

"Never fail to know that if you are doing all the talking, you are boring somebody."

"One of the paramount reasons for staying attractive is so you can have somebody to go to bed with."

"You can have your titular recognition. I'll take money and power."

"You name it, we're out there with the latest and the best cutting edge."
Related Articles