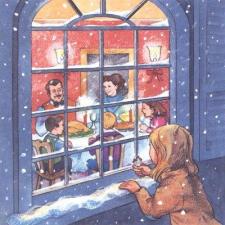 Susan notes: at Christmas, when I was a young girl, my mother used to read me this story from a beautiful picture book.
I remember how it made me feel at once terribly sad and tearfully joyful.
I could imagine the poor little girl cold and alone, seeking comfort from a few matches, the only possesions she had...