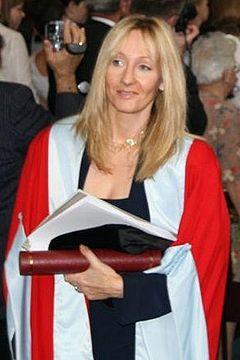 Joanne "Jo" Rowling, OBE (born 31 July 1965; married name Murray), better known under the pen name J. K. Rowling.
Rowling is a British author best known as the creator of the Harry Potter fantasy series, the idea for which was conceived whilst on a train trip from Manchester to London in 1990.
Rowling is perhaps equally famous for her "rags to riches" life story, in which she progressed from living on welfare to multi-millionaire status within five years.