Ellen McGirt Speaks About The Written Word At TEDxGreenville
Susan notes: Thanks to TED for making TED Talks downloadable and embeddable, and for providing the biographical information that goes along with them.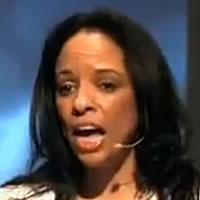 McGirt, Senior Writer at Fast Company magazine, has covered a range of business, health, and consumer topics during her superstar career which has included stops at both Money and Fortune magazines.

She's also a regular on TV shows such as Good Morning America, NBC Nightly News, CNN, and others.
Related Articles