WIN for KC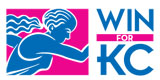 The Women's Intersport Network for Kansas City (WIN for KC), was established in 1994 with the mission to empower girls and women through advocating and promoting the lifetime value of sports and fitness, while providing opportunities for leadership development.
WIN is a volunteer, membership-driven organization that operates as a program under the umbrella of the Kansas City Sports Commission and Foundation.
WIN for KC programs include networking opportunities, leadership seminars and promotions of women's events. WIN also recognizes girls and women's contributions to sport and advocates for equal opportunities. Studies show that girls and women who play sports have a more positive body image and experience higher states of psychological well-being than those who don't (Women's Sports Foundation 2001).
Website: https://www.sportkc.org/winhome.aspx?pgID=867
Twitter: https://twitter.com/WINforKC
Facebook: https://www.facebook.com/WINforKC
Related Articles