Sandra Bichl Speaks At TEDxWarsaw
Susan notes: Thanks to TED for making TED Talks downloadable and embeddable, and for providing the biographical information that goes along with them.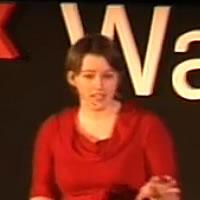 Sandra Bichl was born to a Polish mother and an Austrian father and grew up in a home where learning of languages was celebrated.

This prepared her for a career in recruitment, business development and training. Youd be forgiven for thinking she is older than her twenty six years seeing as following her studies in Austria she has already had a busy career in Hungary, Latin America and now Poland.
She now runs her own training and consultancy company in Warsaw.
Related Articles