The Goddess Project: Three Women. One Country. Countless Goddesses Awaiting Discovery. Amazing!

The Goddess Projectis a feature length documentary that captures the lives of empowered women across America.
Through the lens of three young women in their 20's, this film is an intimate look at the process of finding and harnessing one's own power.
Traveling through the diverse landscapes of America in the Summer of 2012, The Goddess Project will explore the many ways in which women are realizing their potential, overcoming their fears, and propelling our world into a new state of consciousness.
This five-month road trip is a commitment towards providing an open venue for women's voices to be heard. By interviewing women with varying perspectives, we hope to bridge the gaps which separate us from one another, and redefine what it means to be an empowered woman!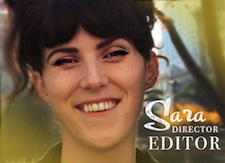 Sara Landas is a filmmaker who strives to dissolve the wall that separates the subject and the audience.
A Los Angeles native, she has worked in many fields of the industry, ranging from television, live-events, and conceptual short films.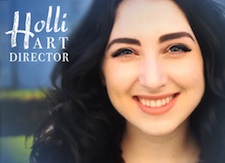 Holli Thomas is a multi-media artist and designer on a perpetual quest to spark curiosity in life. Having studied Fine Art and worked in diverse industries, her skills combine to create truly innovative bodies of work.
She is a well-spring of enthusiasm and go-gettedness that will help drive the project forward. She also LOVES to listen and learn.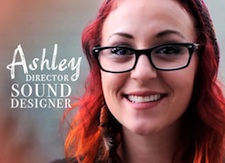 Ashley Spalding is a sound designer who creates powerful alliances between motion and sound.
An industry trained composer, Ashley has studied under some of the finest sound engineers in the world.
All three of The Goddess Project principals beieve that it is important that we build our strengths, for we as women are the vessels that house the future.
By working together we can help heal the collective wounds on this planet and create a better world for everyone! All of our lives we have pushed ourselves to overcome the fears which have been conditioned in many American women. This road is long and arduous, but in the end, the potential for growth outweighs the hardships along the way.
This project is a leap of faith and can only be achieved with the love and support of many people.
We know there are so many women out there just waiting to be heard, please help us in finding them! If you or someone you know is interested in getting involved, please contact us at This email address is being protected from spambots. You need JavaScript enabled to view it..
We are also in need of a vehicle to transport us across America! If you can help please email This email address is being protected from spambots. You need JavaScript enabled to view it.
To stay connected each step of the way, follow us on Facebook & Twitter.
Together we hold the power to create a better world for everyone!
Related Articles