Zoe Sprankle on How to Leave a Footprint (TEDxRedmond)
Susan notes: Thanks to TED for making TED Talks downloadable and embeddable, and for providing the biographical information that goes along with them.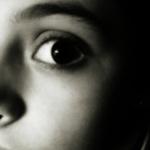 At an early age, Zoe Sprankle found herself drawn to writing, theater and singing. These passions have guided her in many ways, and through her written words, roles and powerful voice, Zoe has experienced great joy and richness.

She believes that the arts can have an incredible impact on the world…as they have for her. Zoe has performed at many venues in her community and takes great pride in the work she has done at the Seacoast Repertory Theater in Portsmouth, NH.

She is dedicated to each of these interests, and plans to continue to pursue them all.

Zoe recently co-presented with Bob Sprankle and Angela Maiers at the Building Learning Communities Conference in Boston, Massachusetts, sharing a story of how her passion for the arts impacted people through a small yet significant gesture.
She recently started a blog, Footprints on Paper, in which she shares her writing and ideas, and encourages others to join in on the conversation.
Zoe is extremely excited and honored to be part of TEDxRedmond, and she looks forward to connecting with others about how young people can make a difference.
Related Articles