Tanya Davis (Singer/Songwriter/Poet)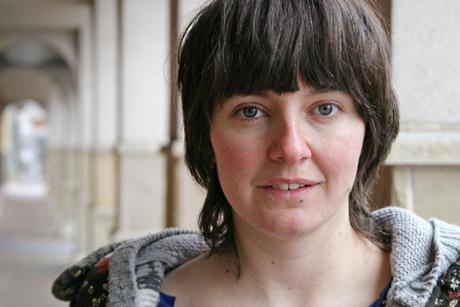 Tanya Davis is a Canadian singer-songwriter and poet, based in Halifax, Nova Scotia. Her style is marked primarily by spoken word poetry set to music.

Born in Summerside, Prince Edward Island, she moved to Ottawa for a time after high school to attend university, and then hitchhiked to British Columbia, where she worked in community development before moving to Halifax in 2005.

Shortly after moving to Halifax, Davis began performing spoken word poetry at various cafés in the city. She soon recorded an album, Make a List, which was nominated for Female Recording of the Year, Alternative Recording of the Year and Album of the Year at the Nova Scotia Music Awards, along with a nomination for Davis herself as New Artist of the Year, as well as four nominations for the MusicPEI Awards. She was named poet of the year in The Coast's annual year-end reader's poll for 2007.
She followed up with Gorgeous Morning in 2008.
She has toured across Canada and internationally as a poet and musician, both as a solo artist and with Jenn Grant.
Related Links:
Tanya Davis on Wikipedia
How To Be Alone: Poetry, Music & Thoughts To Live By
Photo credit: Exclaim!
Related Articles