Suzanna Marcus (Healer/Author)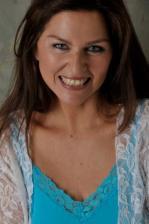 Suzanna Marcus worked for years as a spirtual healer and holistic therapist, guiding others towards transformation and healing emotionally, physically and spritually, in realtionships with themselves and their loved ones, at work and at play.

Then she herself faced a health crisis when she discovered she had cancer and was given only 6 months to live.
She went on to heal herself without the conventional chemical treatment or radiation by creating a holistic path developed out of her years of helping others heal themselves.

This utube was taken when she gave an impromtu reading from her book to an audience in California.