Stefana Broadbent On How The Internet Enables Intimacy
Susan notes: Thanks to TED for making TED Talks downloadable and embeddable, and for providing the biographical information that goes along with them.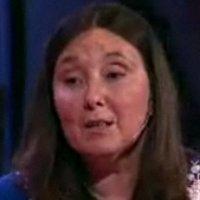 We worry that IM, texting, Facebook are spoiling human intimacy, but Stefana Broadbent's research shows how communication tech is capable of cultivating deeper relationships, bringing love across barriers like distance and workplace rules.
Stefana Broadbent, a cognitive scientist, has spent decades observing people as they use technology, both at home and in complex workspaces such as air-traffic control towers. She looks at the way we use our brand-new tools, and at the evolving practices for each tool (for instance, you might phone your mother, but text your spouse; IM with a co-worker, but tweet among friends) that speak volumes on the way we think about our relationships.
Using traditional and evolving ethnographic practices in her work, most recently for Swisscom and now as a Fellow at the new Digital Anthropology department at University College in London, she has made some surprising findings. Did you know, for instance, that many of us now write to our friends more often than we talk to them? Or that even the most hardened road warriors prefer to do "real"work at their own desks?
Related Articles