Sophie Hunger Plays Songs From Monday's Ghost & 1983
Susan notes: Thanks to TED for making TED Talks downloadable and embeddable, and for providing the biographical information that goes along with them.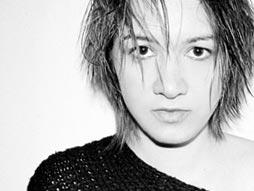 This haunting, intimate performance by European singer-songwriter Sophie Hunger features songs from her breakout debut "Monday's Ghost" and the just-released album "1983."

Sophie Hunger's music lures us to a hidden place in the fog where memories visit, enchanting and mournful. This limbo is where the young Swiss singer-songwriter is most comfortable -- a crossroads of musical styles and young melancholy settling down to mature.

After freak folk's quick fadeout in the early naughts, her first effort, 2006's Sketches on Sea, hinted that something new and cohesive was coming, and she might bring us to it.
Totally unknown as recently as 2005, a small pressing of Sketches was passed around Zurich literally by hand until critics (and the Two Gentleman label) took note -- and spread it through Switzerland, Germany and to London. Now she's booked solid for sold-out shows through the summer, traveling as frontwoman of her understated trio, including trombone, flute and keys -- sometimes joined by drums. Take care as you follow her delicate guitar riffs through these moody atmosphere-setters. You might get lost in them.
Related Articles