Sonia Johnson (Feminist Activist/Writer)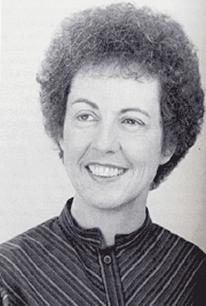 Sonia Johnson (born February 27, 1936) is an American feminist activist and writer. She was an outspoken supporter of the Equal Rights Amendment (ERA) and in the late 1970s was publicly critical of the position of The Church of Jesus Christ of Latter-day Saints (LDS Church; see also Mormon), of which she was a member, against the proposed amendment.
She eventually was excommunicated from the church for her activities. She went on to publish several radical feminist books and become a popular feminist speaker.
Sonia Ann Harris, born in Malad, Idaho, was a fifth-generation Mormon. She attended Utah State University and married Rick Johnson following graduation.
She earned a Master's degree and a Doctor of Education from Rutgers College. She was employed as a part-time teacher of English in universities both in the United States and abroad, following her husband to new places of employment.
She had four children during these years. They returned to the United States in 1976.
Johnson began speaking out in support of the Equal Rights Amendment (ERA) in 1977 and co-founded, with three other women, an organization called Mormons for ERA.
National exposure occurred with her 1978 testimony in front of the United States Senate Judiciary Subcommittee on the Constitution, Civil Rights and Property Rights, and she continued speaking and promoting the ERA and denouncing the LDS Church's opposition to the amendment.
The Mormon church began disciplinary proceedings against Johnson after she delivered a scathing speech entitled "Patriarchal Panic: Sexual Politics in the Mormon Church" at a meeting of the American Psychological Association (APA) in New York City in September 1979. Johnson denounced allegedly immoral and illegal nationwide lobbying efforts by the LDS Church to prevent passage of the ERA.
Because the speech drew national media attention, leaders in Johnson's local Virginia congregation immediately began excommunication proceedings.
A December 1979 excommunication letter confirmed that Sonia Johnson was charged with a variety of misdeeds, including hindering the worldwide missionary program, damaging internal Mormon social programs, and teaching false doctrine. Her husband divorced her soon after, which she blamed on "the mid-life crisis."
After the rupture with the church, Johnson continued promoting the ERA, speaking on television and at numerous functions throughout the country, including the 1980 Democratic Convention. She also protested venues such as the Republican Party headquarters in Washington.
She and twenty ERA supporters were briefly jailed for chaining themselves to the gate of the Seattle Washington Temple in Bellevue, Washington.
Johnson ran in the 1984 presidential election, as the presidential candidate of the U.S. Citizens Party, Pennsylvania's Consumer Party and California's Peace and Freedom Party. Dr. Flora 3rd was associated with her at that time and remembers that the press was not taking her press releases seriously or her press conferences, at which perhaps one reporter or so showed up.
Sonia was the first woman who got federal matching funds to run for president, but she had little or no support from the national media. In the Washington Post, there was one small article, that seemed to ridicule her efforts and didn't report honestly on the large numbers of her supporters.
Seeing that she could get nowhere at home, she used the funds and shared around the world, starting the International Women's Congress, and organized other conferences and other worthy organizations that helped raise the consciousness of women worldwide and start microenterprises in remote villages. Johnson received 72,161 votes (0.08%) finishing fifth.
Her running mate for the Citizens Party was Richard Walton and for the Peace and Freedom Party Emma Wong Mar. One of her campaign managers Mark Dunlea later wrote a novel about a first female president, Madame President.
Related Links:
Sonia Johnson on Wikipedia