Some Saudi Women Make Workplace Progress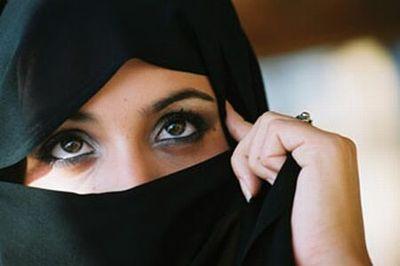 Banned from driving and denied the right to travel without permission, Saudi women are taking bold steps in business and trying to do away with the male guardian system that hobbles them.
"What we need today is the right to take decisions by ourselves without having to get the consent of the male guardian," said Rania al-Sulaimani, 33, who owns a beauty centre in the Red Sea city of Jeddah.
Like all women in the ultra-conservative kingdom, businesswomen need male permission for virtually everything, so even those who own companies are forced by law to appoint a male director, if just in name.
But two women managed to avoid the required appointment for their business, after knocking on the minister of commerce's door demanding an exemption, which they surprisingly got.
"We have managed to break the taboo by convincing the minister of commerce and industry not (to insist on) appointing a male director for our private company," said Dania Nassif, 35, who established with Dania al-Hamrani, 36, a production company for television documentaries.
"We do not want a man interfering in our project," she told AFP.
Their difficulties did not end with the minister's intervention, however, as they encountered other bureaucratic and social hurdles.
"At the beginning we faced obstacles in obtaining permits and visas, but we managed to overcome them."
"We also faced initial objections from our families and relatives as they considered the field of TV production to be confined to men. But now we receive big support from them," she said.
A male guardian should be a member of the woman's family, be it the grandfather or even the grandson, while a husband acts as the guardian of his wife.
Sulaimani, a US-educated IT graduate who always dreamed of having her own beauty centre, said she feels a change is taking place in the kingdom.
"Society's attitude towards women has changed and we have started to see them being encouraged to open their own businesses."
But she deplores the guardianship system.
"We have reached a level of maturity that allows us to realise where our interests lie. But I cannot buy a car or get a bank loan without the male guardian's permission."
Saudi businesswomen are now represented in the council of Jeddah's chamber of commerce and King Abdullah last year named a woman as a deputy minister -- the highest public position ever to be held by a woman in the kingdom.
Only 14 percent of Saudi women are employed, and 83 percent of those are in teaching jobs -- the main sector that absorbs women wishing to work, and where the strict rules on segregation are easily enforced.
Click here to read the full story:
By AFP
Yahoo! / Maktoob News

Related Links:
More About Saudi Arabia on AWR