Single Moms: Protect Your Kids - Don't Post Pics On Social Networking Sites
Susan notes: here's an excellent New York Times article and thought-provoking comments around the issue of posting photographs of children online: Guardians Of Their Smiles.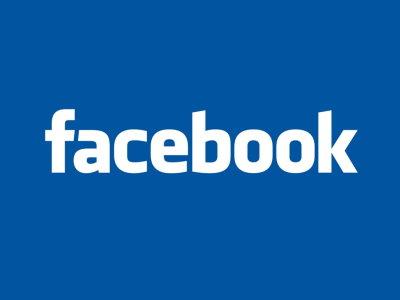 "Single mothers who put photos of their pre-school kids on their social networking homepages are creating a happy hunting ground for pedophiles."
The warning comes from Crystal Jacquez, managing editor of Guys and Lies.com, the online back grounding site designed exclusively for women.
"Single mothers almost always do it." says, Jacquez. "It's not only incredibly dangerous but worse, most single moms have absolutely no idea that it's dangerous at all!"
"Think of it," continues Jacquez, "if you're one of the tens of thousands of pedophiles with a taste for really young kids, how do you get to them? Children under five or six are just too young to be online.
"So what does this most dangerous form of pedophiles do?" asks Jacquez, "He surfs social networking sites looking for the pages of young single mothers.
Literally, millions of single moms are now on social networks like Facebook and MySpace -- and almost all of them proudly show off photos of their kids on their homepages and profiles.
So if you're a pedophile stalking preschoolers, half an hour of searching out single mothers on social sites and you've got a dozen lush candidates – photos and all - just a few key strokes away".
Not only that, but these predators know that these kids are often protected only by lonely, vulnerable women --- women who are looking for men who they hope love children. WHAT AN OPPORTUNITY! It's a pedophile's dream!
Read this excerpt from a report in the journal American Psychologist, published by the American Psychological Association, regarding pedophiles stalking pre-schoolers on the internet:
"Finding prepubescent victims directly (on the Internet) is quite rare; such offenders use the Internet in other ways. Pedophiles typically get access to preschool victims through online contact with parents"
"If you have pictures of your child on line," says Jacquez, "don't be too surprised to get a message like the following from some nice sounding guy":
"Hey! I just saw your profile on Facebook and you are one great looking lady --- and that little girl of yours is just marvelous looking! She looks so bright etc. etc. etc!"
"You're going to have a new best friend very soon," she says. "Count on it!"
Who hasn't heard of Lolita, one of the most famous books in America, in which the pedophile gets access to the prepubescent daughter by courting her divorced mother. You can still see the movie on cable TV with James Mason and Shelley Winters as the grown-ups and Sue Lyon as Lolita.
Jacquez also cites the following statistic from: Offender Characteristics, U.S. Department of Justice, Bureau of Justice Statistics re. Victim-offender relationships in sexual assault regarding who sexually assaults children under 6 years old.
Who assaults children under 6 years old:
Trusted family members: 48.6%
Strangers: 3.1%
Trusted family acquaintances: 48.3%
"If a pedophile targets your child's photo on your homepage, trust us," says Jacquez, "they'll become a 'trusted family acquaintance' soon enough.
"Don't close down your social network homepages" Jacquez says. "Just get those photos of your kids off them!"
"One thing more thing," says Jacquez, "when you meet a new guy online, check him out immediately with us at Guys and Lies.com. Our site is free and was built in order to empower women to check out the backgrounds of guys that they meet online.
"First, check our Child Molesters Section where we access the photos and home addresses of over 360,000 registered sex offenders. Then check him out in our Criminal Records Section. Then check to see if he's using a phony name. After that, check out all his claims about his background. "There is no way," she says, "that you can be too careful."
Jacquez asks you to please forward this article to single moms you know who have their kids' photos online.
Related links:
Guys And Lies website
Guys and Lies also has a special page on Facebook, and on MySpace.