Shelby Knox (Teen Activist)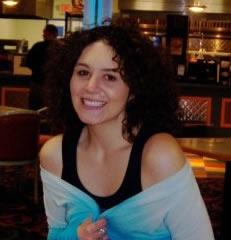 Shelby Knox is nationally known as the subject of the Sundance award-winning film, The Education of Shelby Knox, a 2005 documentary chronicling her teenage activism for comprehensive sex education and gay rights in her Southern Baptist community.
She has appeared on Today, the Daily Show, Hardball, and sat down with both Dr. Phil and Al Franken to discuss sex education and youth activism.
Shelby travels across the country as an itinerant feminist organizer, doing trainings, workshops and civil disobedience in the name of reproductive justice and sexual health.
She consults for the Girls Leadership Institute, Plan B and Trojan, among others.
Shelby lives in New York City, where she is working on a book about the next generation of feminist activism and plotting the revolution via Twitter, handle @ShelbyKnox.