Sharon Butler - Two Coats of Paint: Lessons Learned in the Blogosphere (TEDxOrlando)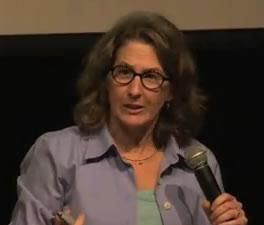 Sharon L. Butler, an artist and writer, maintains an award-winning art blog, Two Coats of Paint, blogs for The Huffington Post, and is a contributing writer at The Brooklyn Rail.

She has received several grants, residencies and awards, including a Pollock-Krasner Foundation grant, Pocket Utopia artist residencies, Connecticut Commission on Culture artist fellowship, Blue Mountain Center Artists' fellowship, and Connecticut State University research grants.

In addition, her art work is included in private collections in New York, Los Angeles, Boston, Baltimore, Tampa, Philadelphia, Providence, Berlin, London and Kyoto.

Butler is an art professor at Eastern Connecticut State University.

Susan notes: Thanks to TED for making TED Talks downloadable and embeddable, and for providing the biographical information that goes along with them.
Related Articles