Saudi Women Attempt Pink Ribbon Guinness Record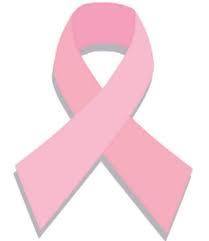 On October 28th, women across the Kingdom of Saudi Arabia will descend on Jeddah to form the largest ever human breast cancer chain. By forming this chain, Saudi women are intending to break a world record and engrave their name in Guiness Book of world records!
Breast Cancer is the top most common form of cancer within Saudi population, which really reminds us the dire need of health awareness programs and centres for women in Saudi Arabia.
"HRH Princess Reema Bint Bandar, Al Bidaya Center and the Zahra Breast Cancer Association hope to increase awareness on breast cancer and let women and families affected by this disease know that they are not alone," says Manal Quota.
The fact that it is an all women event is symbolic itself. And 'It can be symbolic for many things but the reason stands closest to our campaign's heart is that it is an opportunity for Saudi women to work together and help each other" she adds.
The Zahra Breast Cancer Association was created by a group of well educated women. These women began their campaign nine years ago in the Saudi capital of Riyadh by visiting women in schools, universities, shopping malls and mosques.
The volunteers speak with women about the importance of early detection and getting regular mammograms, the commonly used test to detect breast cancer tumors. The volunteers saw that women were eager to learn more and teach others about breast cancer, thus they created the Zahra Breast Cancer Association.
The largest human pink ribbon chain in the region was recorded in 2008 in the UAE in which 1,032 women and their families participated. Though this was not recorded by the Guinness World Records (GWR), the event is an indicator of the level of willingness Arab women have for participate in such a campaign.
Related Links:
More About Cancer on AWR
Thanks to AWR friend:
Farhaa