Safra Catz (Chief Financial Officer/President)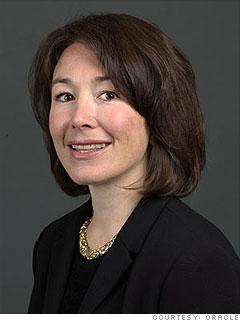 Safra A. Catz is an Israeli - American manager, has been the Chief Financial Officer of Oracle Corporation since November 2005. She has also been a President of the company since January 2004 and a member of the company's Board of Directors since October 2001.
She has been at Oracle Corporation since April 1999. She became the non-executive Director of HSBC Group since May 2008.
Prior to joining Oracle, Catz was at Donaldson, Lufkin & Jenrette, a global investment bank, where she was a Managing Director from 1997 and had previously held various investment banking positions since 1986.
Related Links:
Wikipedia
The World's Most Powerful Women 2009