Ruby Jane Smith, 15-year old fiddle phenomenon - TEDxAustin
Susan notes: Thanks to TED for making TED Talks downloadable and embeddable, and for providing the biographical information that goes along with them.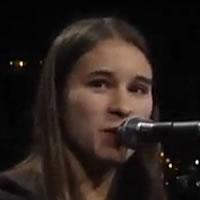 Ruby Jane Smith is 15-year-old musical phenomenon, described by Willie Nelson as "A great picker, fiddler, songwriter, and singer with an amazing career in front of her."

The youngest person ever to fiddle at the Grand Ole Opry, Ruby Jane has also played with Lyle Lovett, Asleep and the Wheel, and more.
Here, she makes the Austin City Limits stage - and the audience - her own.
Related Articles