Roz Savage: Why I'm rowing across the Pacific
Susan notes: Thanks to TED for making TED Talks downloadable and embeddable, and for providing the biographical information that goes along with them.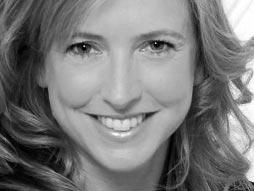 Five years ago, Roz Savage quit her high-powered London job to become an ocean rower. She's crossed the Atlantic solo, and just started the third leg of a Pacific solo row, the first for a woman. Why does she do it? Hear her reasons, both deeply personal and urgently activist.

A latecomer to the life of adventure, Roz Savage worked as a management consultant for 11 years before setting out in a new life direction -- in a rowboat across the Atlantic Ocean. She completed her solo row across the Atlantic in 2005 and is now on a mission be the first woman to row solo across the Pacific, from the West Coast of the US to Australia. She began the pursuit in 2008, rowing from California to Hawaii, and rowed from Hawaii to Kiribati in 2009. In April 2010 she began the third and final stage of her Pacific row, from Kiribati to Australia.
When not on the open seas, Roz is a passionate environmental campaigner, focused on sustainability and ending plastic pollution. She's working on the new site
EcoHeroes.me
, where everyday acts of environmental heroism (as simple as refusing a plastic carrier bag) can be tracked and celebrated.
Related Articles