Rokia Traore Sings "Kounandi"
Susan notes: Thanks to TED for making TED Talks downloadable and embeddable, and for providing the biographical information that goes along with them.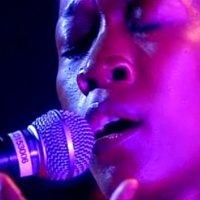 Singer-songwriter Rokia Traore performs "Kounandi," a breathtaking song that blends Malian instruments with a modern, heartfelt vocal.
Born into a traveling, diplomatic family, Rokia Traore absorbed her own Malian traditions into a world-ranging love of music.
Playing off the griot tradition, she tweaks the traditional Bamana styles by playing her own acoustic guitar and arranging haunting backing vocals. Her smooth sound is punctuated by the heartfelt, raw tone of the n'goni lute and the harp-like kamala.
Most recently, Traore has made news for a triumphant "quasi-opera" on the final year of Mozart's life. Wati re-imagines a dying Mozart as a griot in ancient West Africa, heir to a long line of hereditary musicians. The work, commissioned by opera director Peter Sellars, has played to thrilled audiences across Europe.
Her 2001 album Bowmboi included collaborations with the Kronos Quartet, further enriching her modern Malian sound.
Related Articles