Reinette Senum - Community as a Common Destiny, TEDxGrassValley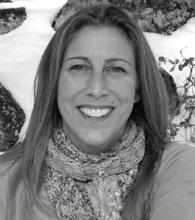 Former Nevada City, CA Mayor, community organizer and change agent Reinette Senum discusses her incredible journey as the first woman to cross Alaska solo on skis.

She argues that in fact it was not solo, but that it took an entire village to get her across, and the sense of support and a common destiny inspired her to run for office and lead her community.

For the past twenty-five years Reinette has been a motivational speaker for many schools and groups throughout the west coast. Reinette is one of the founders of APPLE (Alliance for a Post-Petroleum Local Economy) dedicated to educating the community on the effects of oil depletion/global warming and the benefits of strong, local economy.

Reinette also co-founded the non-profit organization called PowerUp-NC dedicated to finding energy efficient programs and incentives for Nevada City and other rural communities.

Reinette has moved onto local politics and, currently, is a Nevada City councilwoman and the former Mayor. Reinette's work with the city has included energy audits on all city-owned buildings, as well as solar installments on city hall, Pioneer Park public pool and the city yard.
Reinette was heavily involved in the creation of the APPLE Center for Sustainable Living. An $80,000 retrofit has just been completed on the new APPLE Center building through the collective efforts of volunteers and 100% donations of materials.
Reinette most recently championed a city-wide sustainability plan that was unanimously approved by the Nevada City City Council. She is now spearheading a partnership with San Francisco community and sustainability advocates who are willing to support Nevada City in becoming a scalable sustainable community model.
Reinette is the former Senior Director of the Building Sciences Academy of the California Building Performance Contractors Association and is currently on the core team of the Alpha Building Community Collaborative with Mali Dyck, Tania Carlone and building owner, Gary Tintle: working together to transform a 30,000 square foot building in historic Nevada City into the downtown economic engine.
Susan notes: Thanks to TED for making TED Talks downloadable and embeddable, and for providing the biographical information that goes along with them.