Rainy Laura Blue Cloud - Youth Activism as The Seeds of Change, TEDxGrassValley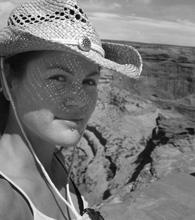 Rainy Laura Blue Cloud grew up in Nevada County and began her life-long political activism through involvement in local organizations and issues.

She is a Native American (Mohawk) who has worked for several years towards the advancement of the rights of Indigenous Peoples in international law, including her work as Indigenous Youth Ambassador to the United Nations for the American Indian Law Alliance.
Rainy studied Indigenous issues in Vancouver, Canada, has a degree in history from Columbia University and studied UNESCO World Heritage in Germany and France.

She has served as the Executive Director of the North Columbia Schoolhouse Cultural Center in Nevada City and currently works in the fire service as a Captain.
Susan notes: Thanks to TED for making TED Talks downloadable and embeddable, and for providing the biographical information that goes along with them.
Related Articles