Racy Palestinian Women Take To The Track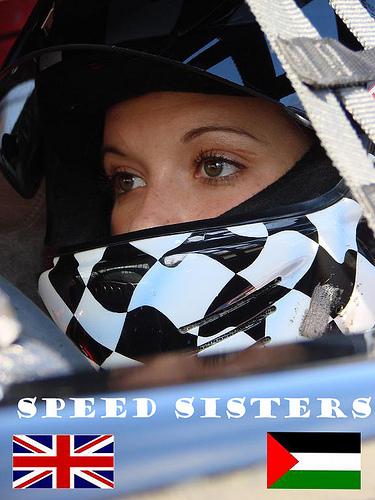 Palestinian women are speeding into the record books by competing on an all-female car racing team — the Speed Sisters.
Along the way, they're crashing through another gender barrier in this conservative Muslim society.

The eight women have entered a popular race called "Speed Test." Souped-up cars race around a track, weaving their way around obstacles and spinning circles around others. The all-female team is a first for the event.

"I love sports that are tough and dangerous, because I am a dangerous woman," said Nour Dawood, 20, after a race this week outside the West Bank city of Ramallah.

She wore a yellow-and-black racing suit, sunglasses and a helmet as she leaned against her car, her curly hair pushed back into a ponytail. Around her, drivers revved their engines.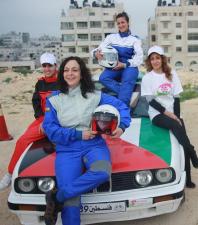 Arabic music pounded out of loudspeakers. A group of fans crowded around the track to watch, including a small contingent of women with large sunglasses.
Speed Test began in the West Bank in 2005, as violence between Israel and the Palestinians began petering out. Races take place throughout the territory that is ruled by Israel, with Palestinians administering parts of it. Palestinians want the land — about the size of Connecticut — as part of a future state.
In 2005, only one woman participated — the Speed Sisters' coach, 39-year-old Suna Awedia.
Fast forward five years and eight women are in the race. As a team, the women get to pool trainers and share a car.
Click here for the full story:
By Dalia Nammari & Diaa Hadid
Associated Press
Picture Credit:
Palestine Speed Sisters
Related Links:
More About Palestine on AWR
Palestine Speed Sisters on Facebook