Rachel Simmons on Art that Makes a Difference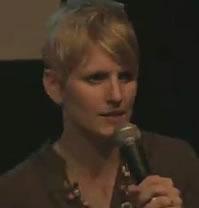 Rachel Simmons is passionate about teaching her students to be responsible leaders and citizens as well as accomplished artists.

Her interests range from collaborative community art projects to climate change, marine pollution and ecotourism.

Research and geography inform her work; she traveled to Antarctica in 2008 and 2009, and will visit Iceland this summer to study appropriate scale and the sustainable landscape.

Susan notes: Thanks to TED for making TED Talks downloadable and embeddable, and for providing the biographical information that goes along with them.
Related Articles