Rachel Pike On The Science Behind A Climate Headline
Susan notes: Thanks to TED for making TED Talks downloadable and embeddable, and for providing the biographical information that goes along with them.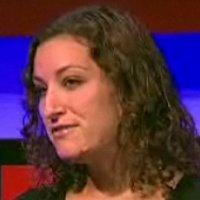 In 4 minutes, atmospheric chemist Rachel Pike provides a glimpse of the massive scientific effort behind the bold headlines on climate change, with her team -- one of thousands who contributed -- taking a risky flight over the rainforest in pursuit of data on a key molecule.
Rachel Pike knows the intricacies of climate research -- the laborious, exacting and subtle techniques behind findings that end up in IPCC reports and, later, news headlines.
As a Ph.D candidate at Cambridge, Pike's research on isoprene, a major biofuel crop emission, and other molecules has taken her soaring over rainforest canopies in multi-ton labs-on-wings, into the cooled-down sub-levels of supercomputer grids, and into massive experimental atmospheric chambers. Her exhaustive work represents a major step toward a complete picture of how human activity affects the global ecosystem.
Related Articles