Jackie Tabick (Rabbi) On The Balancing Act Of Compassion
Susan notes: Thanks to TED for making TED Talks downloadable and embeddable, and for providing the biographical information that goes along with them.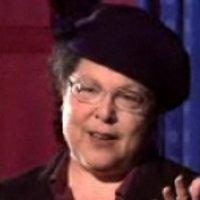 While we all agree that compassion is a great idea, Rabbi Tabick acknowledges there are challenges to its execution. She explains how a careful balance of compassion and justice allows us to do good deeds, and keep our sanity.
Rabbi Jackie Tabick is known for being the first female rabbi in the UK and for her remarkable efforts to reach out to distinct faiths.
She serves as chair to the World Congress of Faiths, working with patrons such as Rev. Desmond Tutu and the Dali Lama towards deepening religious understanding, respect and co-operation. To this end, Rabbi Tabick also serves as an executive member of the Inter Faith Network, and the Three Faiths Forum, as well acting as patron for the Jewish Council for Racial Equality (JCORE).
While reaching across religions, she continues rabbinical duties at the
North West Surrey Synagogue
and is well known for her engaging and down-to-earth sermons. Her synagogue is part of the
Movement of Reform Judaism
. Rabbi Tabick has also held the positions of Chair of the Assembly of Rabbis, of the Council of Reform and Liberal Rabbis and Vice president of the Movement for Reform Judaism.
Related Articles