Octavia Nasr (Journalist)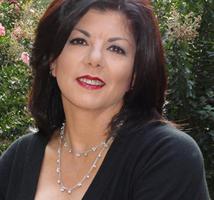 Octavia Nasr (Arabic: اوكتافيا نصر) is a journalist who covers Middle East affairs. She served as CNN's Senior Editor of Mideast affairs until her dismissal in July 2010 over her public statement of respect on Twitter for the Lebanese cleric Mohammad Hussein Fadlallah, who she considered "one of Hezbollah's giants I respect a lot."
Octavia Nasr was born in Beirut, Lebanon to Lebanese Maronite Christian parents.[citation needed] She studied in Beirut between 1968 and 1978; primary and middle school at the Sœurs des Saints Cœurs in Beirut.
She completed her high school studies at the Collège des Pères Antonins in Baabda, Lebanon. She holds a Bachelor of Arts degree from the Lebanese American University (LAU). She has started her graduate studies in Middle Eastern affairs at Georgia State University (GSU), in Atlanta, Georgia.
Nasr is married and has two daughters. She lives in Atlanta, Georgia, and is fluent in Arabic, French and English.
Nasr began her career as an assistant News Director at the Lebanese Broadcasting Corporation (LBC) in Lebanon. She later became Executive Producer of the channel's main news bulletin and then turned to reporting.