Kim Gorgens Says Protect Kids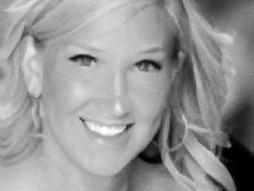 In a lively talk from TEDxDU, neuropsychologist Kim Gorgens makes the case for better protecting our brains against the risk of concussion -- with a compelling pitch for putting helmets on kids.

As a neuropsychologist working in the field of brain injuries, Kim Gorgens has seen firsthand the damage sports-related impacts can do.

And as chair of the State of Colorado Traumatic Brain Injury Trust Fund Board and a member of the Brain Injury Legislative Collaborative, she's working to shape Colorado law around youth sports injuries.

Gorgens, an assistant clinical professor in the University of Denver Graduate School of Professional Psychology, also is the president-elect of the Colorado Neuropsychological Society and has an appointment to the American Psychological Association's Council on Disability in Psychology.
Susan notes: Thanks to TED for making TED Talks downloadable and embeddable, and for providing the biographical information that goes along with them.
Related Articles