Neda's Mother Speaks To CNN About Her Martyred Daughter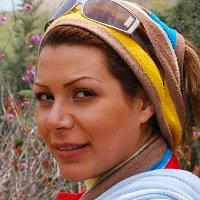 Susan notes: Four months ago the world watched as one young woman died in the streets of Tehran. Four months later her mother, and the world, still mourn Neda's death.
The night before she was killed on the streets of Tehran, the woman the world would come to know simply as Neda had a dream. "There was a war going on," she told her mom the next morning, "and I was in the front."
Neda's mother had joined her in the street protests that erupted after Iran's disputed June 12 presidential election. But on that fateful morning, she told her daughter she couldn't go with her. As Neda prepared to leave, the mother was filled with anxiety.
"I told her to be very careful, and she said she would."
More than four months after Neda's death, her mother, Hajar Rostami, described the pain her family has endured and how grateful they are to millions across the world who have hailed Neda as a martyr -- a symbol of freedom for Iran. She spoke with CNN by phone in her native Farsi from her home in Tehran a few days ago.
"As a message to everyone, I really want to thank the whole world," she said. "And I don't really know how to thank them, so I ask of you: Please find the right words for me.
"I can't tell you how much it has warmed our hearts, how much it's helped us."
There is a Farsi expression that describes a grieving person's need to talk about the pain in her heart, to empty her soul. And that's what this is: a mourning mother who for months has wept and cried -- and remained silent about her daughter's killing, until now.
"This is a pain that will never heal," she said in a gentle, hushed tone.
Click here to read the full story:
By Wayne Drash and Octavia Nasr
CNN
Related links:
One Young Woman Dies In The Streets Of Tehran