Natalie Merchant Sings From Her New Album
Susan notes: Thanks to TED for making TED Talks downloadable and embeddable, and for providing the biographical information that goes along with them.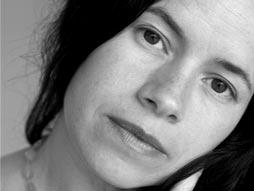 Natalie Merchant sings from her new album, Leave Your Sleep. Lyrics from near-forgotten 19th-century poetry pair with her unmistakable voice for a performance that brought the TED audience to its feet.

In the 1980s, Natalie Merchant led the great folk-rock band 10,000 Maniacs. She went solo in the '90s, and to maintain creative control over her music, she self-funded her debut album, Tigerlily, which had chart-toppers like "Jealousy," "Carnival" and "Wonder."

She recorded her sophomore album, Ophelia, at her home studio; the album went platinum, and she headlined at Lilith Fair and joined the American Folk Music Tour before releasing Motherland, which paired her rich voice with more strings.
Merchant independently released her 2003 album, The House Carpenter's Daughter, which veers back toward classic folk; she covers traditional songs such as "House Carpenter" and "Weeping Pilgrim," an 18th-century hymnal she found in the NY Public Library archives. Merchant is dedicated to supporting a wide array of nonprofits and social justice groups.
For the past five years, she has been researching, writing and recording a collection of songs adapted from the works of classic and contemporary poets. She is set to release Leave Your Sleep in March 2010.
Related Articles