My Top 5 Female Olympic Athletes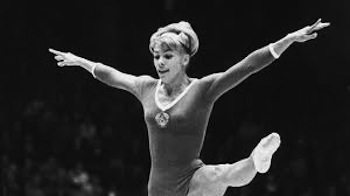 Guest blog post by Michaela Goldberg
The Olympics is a spectacle unlike any other. So I ordered cable TV from Cable.tv just in time to catch the 2012 Summer Olympics in London.
I didn't want to miss the best athletes from all over the world competing in a variety of disciplines!
Since it only occurs every four years, there is such a small window for athletes to compete in their prime, making the pressure and magnitude of the games even greater.
Unlike many other sporting events, men don't dominate this grandiose stage. In fact, some of the most spectacular and memorable Olympic moments have come from women. Here's a brief look at the five women whom I believe to be the greatest female Olympians in history:
Larissa Latynina
Between 1956 and 1964, Soviet gymnast Larissa Latynina earned nine gold medals, five silver medals and four bronze medals in seven different events. For 48 years, Latynina held the record for most Olympic medals (18) until American swimmer Michael Phelps exceeded that total at the 2012 Summer Olympics in London. However, Latynina's record for most individual event medals (14) still stands
Jackie Joyner-Kersee
Jackie Joyner-Kersee was one of the greatest Olympic athletes in history. She won three gold medals, one silver medal and two bronze medals in two events – the women's heptathlon and women's long jump – over four consecutive Olympic Games from 1984 to 1996.
Bonnie Blair
American speedskater Bonnie Blair is one of the most accomplished individual Olympians of all time. Over four Olympic Games, Blair dominated the 500-meter and the 1,000-meter races, earning five gold medals and one bronze medal in the two events from 1984 to 1994.
Jenny Thompson
US swimmer Jenny Thompson is one of the most decorated Olympians of all time, earning total of 12 medals (eight gold, three silver, one bronze) over four consecutive Olympic Games from 1992-2004. I wonder if Missy Franklin will one day beat her record?
Lisa Leslie
American basketball player Lisa Leslie dominated international competition for more than a decade, leading the U.S. team to a remarkable four consecutive Olympic gold medals from 1996 to 2008. Leslie is the USA's all-time leading scorer, shot blocker and rebounder, and one of two players (Teresa Edwards is the other) to win four gold medals. With 488 points, she was the all-time scoring leader in Olympics women's basketball history until Lauren Jackson surpassed her in 2012. Leslie's 35 points against Japan in the 1996 Olympic semifinals is also an American Olympic record.
Who are your favourite female Olympians?
Related Articles