Muriel Siebert (Financier/First Woman To Own a Seat on NYSE)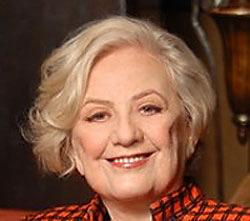 Muriel "Mickie" Siebert, (born February 11, 1932 in Cleveland, Ohio), and known as "The First Woman of Finance", was the first woman to own a seat on the New York Stock Exchange and the first woman to head one of its member firms.

Her struggle to obtain that seat – and join the 1,365 male members of the exchange – culminated successfully on December 28, 1967. Siebert has been a vocal advocate for women in finance and industry throughout her career.
Siebert began her career working at various brokerages, including the legendary Robert Brimberg's ("Scarsdale Fats") Brimberg & Co. In 1967, Siebert founded her own firm, Muriel Siebert & Co., Inc., beginning by doing research for institutions and buying and selling financial analyses.
That same year, she applied for a seat on the New York Stock Exchange. Despite her experience and success – Siebert had been a partner at two leading brokerages, Finkle & Co. as well as Brimberg and Co., and earned large sums for colleagues – she met with ridicule and hostility. Among the first ten men she asked to sponsor her application, nine said no.
In addition, the NYSE itself insisted on a new condition before considering Siebert's application. It insisted that Siebert obtain a letter from a bank offering loans of $300,000 on the near-record $445,000 seat price.

But banks would not commit to lend her the money until the NYSE would agree to admit her. It took many months to overcome this double-bind and find the needed bank loans and sponsors. Muriel Siebert finally was elected to membership on December 28, 1967.

In 1975, when the Securities and Exchange Commission first permitted broker commissions to be negotiable, she criticized the discount brokers vehemently; she ran numerous ads calling the discounters and the rates "low ball'.
In 1977, Siebert became the Superintendent of Banks for the State of New York, with oversight of all of the banks in the state, regulating about $500 billion. Not one bank failed during her tenure, despite failures nationwide.

Shortly after returning to her firm, she ran in the Republican primary for the Senate seat of Daniel Patrick Moynihan. She finished second behind State Assemblywoman Florence Sullivan, who went on to lose to Moynihan in November.

In the mid-1990s, Siebert & Co. merged into a furniture holding company, J. Michael & Sons, that was liquidating, thereby becoming a publicly-traded company.

Siebert remains President of her eponymous firm, and continues to comment on phenomena in financial markets.
Related Articles