Multiple Organ Transplant Patient Becomes Doctor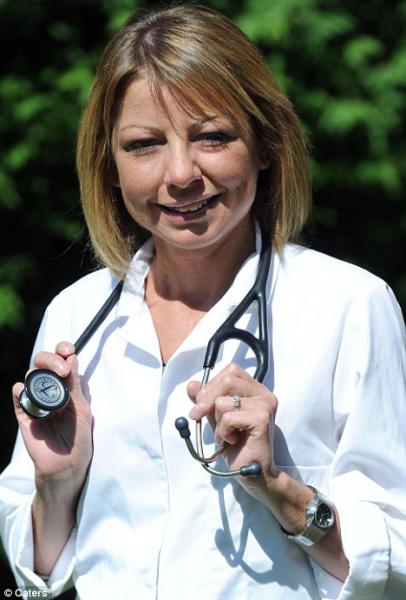 She could easily be forgiven for never wanting to see the inside of a hospital again.
In a young life blighted by serious illnesses, Allison John has unwillingly made medical history by becoming the first person in Britain to have all her major organs transplanted.
She received a new liver, kidney, heart and lungs in a series of difficult operations spanning 12 years to tackle the major health problems that at one stage left her just three days from death.
For many, that would be enough contact with the medical profession to last a lifetime. But not for the determined Miss John.
Ever since she was a schoolgirl she had wanted to be a doctor - and now she has finally fulfilled the dream after graduating from medical college.
The 32-year-old, who took 14 years to complete her studies and who will soon begin work on the wards, said yesterday: 'I never thought this day would finally come. It's such a huge milestone for me.
'My life has been a bit of a rollercoaster and it's taken me a long time to get here but I got here in the end.
'After all that I've been through, I think I can use the experiences I've had with both good and bad doctors to help others.'
Her determination to succeed was demonstrated when her final procedure - to replace her diseased kidney with one of her father's healthy donated ones three years ago - was carried out mid-way through her medical degree.
When surgeons initially claimed she was too weak to be given a general anaesthetic, she used her medical knowledge to persuade them to give her a pain-blocking epidural instead, leaving her awake and listening to her iPod for distraction as the operation was carried out.
Miss John, who lives in Cardiff with her fiance Nathan Angell, 30, graduated from Cardiff University last month. She is now about to start work as a junior doctor at Neville Hall Hospital in Abergavenny, 30 miles away.
Click here to read the full story:
The Daily Mail
Photo Credit:
Caters
Related links:
More About Doctors on AWR