More Women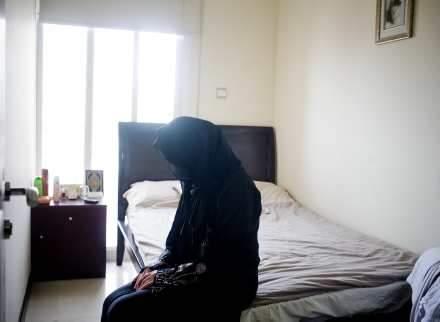 After the success of the one-year-old Ewaa shelter in Abu Dhabi, organisers plan two new centres in Sharjah and the Northern Emirates for foreign women who have escaped forced prostitution.
The first shelters for trafficked women in Sharjah and the Northern Emirates will open by the middle of this year, according to officials from the capital's refuge.
Sarah Shuhail, the executive director of the Ewaa Shelters for Women and Children, said two new facilities, in Sharjah and Ras al Khaimah, should be in operation in the next few months.
"Each shelter will be able to look after around 20 women," Mrs Shuhail said. "We hope that more cases will come to light with the presence of these shelters."
It is just over a year since Ewaa, "to shelter", opened its doors in Abu Dhabi for victims of human trafficking. Since then, it has provided temporary refuge for 56 women, nearly all of whom had been forced into prostitution. The majority have returned to their home countries.
Mrs Shuhail said over the past year she had borne witness to the brutality of the trade in human beings. One woman taken to the shelter had the name of her trafficker tattooed on her body. "It was like she was branded, like an animal," she said.
There are 24 women currently staying at Ewaa's secure villa in the capital. It can accommodate up to 30. The centre takes trafficking victims from any emirate, but Mrs Shuhail said the long-term plan was always for a network of shelters.
Click here to read the full story:
By Zoi Constantine
The National
Photo Credit: The National
Related links:
More About Sex Trafficking on AWR