Molly Fisk Reads Her Poetry At TEDxSanFransisco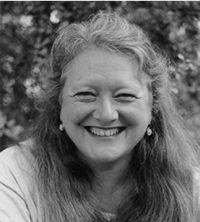 Poet and essayist Molly Fisk lives in the Yuba River watershed of California's Sierra Nevada foothills, where she teaches poets, cancer patients, and women of all ages how to be more deeply themselves through writing.

She's the author of the poetry collections The More Difficult Beauty and Listening to Winter, and the radio commentary CDs Blow-Drying a Chicken and Using Your Turn Signal Promotes World Peace, and runs the popular on-line workshop Poetry Boot Camp.

Widely published and anthologized, Fisk has won a National Endowment for the Arts grant and been nominated for Poet Laureate of California. "The More Difficult Beauty returns emotion to the American poem with its supple lines. . ."

Susan notes: Thanks to TED for making TED Talks downloadable and embeddable, and for providing the biographical information that goes along with them.
Related Articles