Miao Wong And Her Heart For Art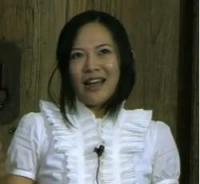 Miao Wong is the Managing Director of China's first and only electronic dance music label, Acupuncture Records.

Since its inception, Acupuncture Records has assembled China's best DJs, VJs, producers and party promoters who have originated and helped groom China's flourishing electronic music scene.
At TEDxEDUcn, Wong gives an inspiring talk called "the heart for art and the brains for business" where she describes how she's followed her passion combining her artistic interests with her business skills.
Related Articles