Melanie Hetfield (Professional Tweeter / Mother)
Susan notes: as a wannabe geek and social media neophyte, I often feel lost and incompetent – there's SO much to know! When that happens somebody eventually takes me under their wing and helps me move forward. Melanie Hetfield, a Professional Tweeter (yep, there is such a thing), kindly shared a few tips when I needed them most. When I asked her for a profile I could post on AWR, she modeled hers after the one that recently appeared about me and other Dubai Twitterati in The National.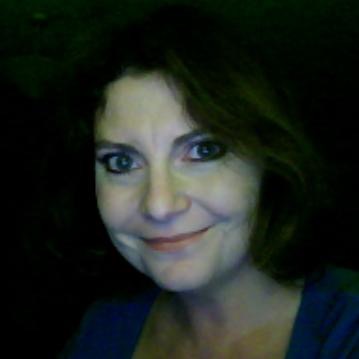 @melaniejane88
Mum of 3, divorced twice, living in Margate, England. Self-employed for four years. Home educator.

Twitter Bio: Professional Tweeter for Companies, Web Designer, Home Educator & best of all mum of three children. Live by the seaside. Love Life! Love Twitter :) @melaniejane88

Following: 29,564

Followers: 28,205

Number of Tweets: 22,173 (most of my chats happen by Direct Message).

Listed: 1,080

Started Tweeting: Feb 2009

Sample tweet: Just Keep Smiling, it will help the day through. Here is a list of Active followers:
https://tweepml.org/active-followers-1/

Life has been a fight since my teenage years onwards, failing health has always been in the way of many things I wanted to achieve. I hit rock bottom in 2006 having failed with my second marriage and really ill with Lupus. Determined to keep things together even though in a wheelchair at that time, I focused on my health and my children, and I started to learn web design.

We moved to the seaside, a good, healthy move, and I went back to college for a year, but health got in the way there, so I continued to teach myself.

In 2009 a friend saw I had a Twitter account and had acquired a quick following and he wanted to know how I did it. He wanted to know if I could do it for a company he worked for as they were interested and that was the start of my Professional Tweeting.

A year down the line, I tweet for 12 companies around the world.

Now in 2010, I'm well and truly out of the wheelchair, working for myself, off sickness benefits, and home educating my youngest daughter (the others have flown the nest already :) I'm happy with our little lives and the joy that my children bring to my life.

Things that have helped me through tough times: my trust in our Lord Jesus, close friends and a very reliable mother, my children, eating healthy and trying to create a positive atmosphere where ever I go.

Thought for the day: A smile a day keeps the doctor away.

Meaning of the name Melanie: Dark One, Black Skinned

Children's names and meanings: Owen – Well Born, Stacey – Resurrection, Darrell – Little Darling One

You can find me on many sites, just Google search Melanie Hetfield and it will bring up all my pages, facebook, twitter, flickr

Wishing good health and rich blessings.

Related links:
Twelve (Plus Two) Twanswers 2 Twitter & Twitterati Questions
Meet the twitterati