Marriage? There's No Rush Says New Site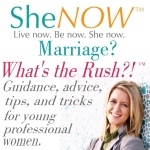 Article by Rachel Vasquez.
As she ran down the aisle, away from the man standing at the altar, cries of horror and embarrassment filled the air.
Her grandmother fainted when she discarded her veil, his parents held each other in disbelief, and the sound of the officiant's bible hitting the floor echoed through the great Church's abbey.
The bride is Brenna Smith, and that is a reoccurring nightmare she's had plague her dreams for as long as she can remember.
Brenna's defiance of societal norms began at a very early age. She preferred playing "Office" and a "Corporate Executive" over baby dolls and house.
As an adolescent and teenager, she concentrated more on school work and her future rather than boys and high school soap operas. And after college, despite having a long-term boyfriend, she focused on her career while her friends, sisters, and cousins got married.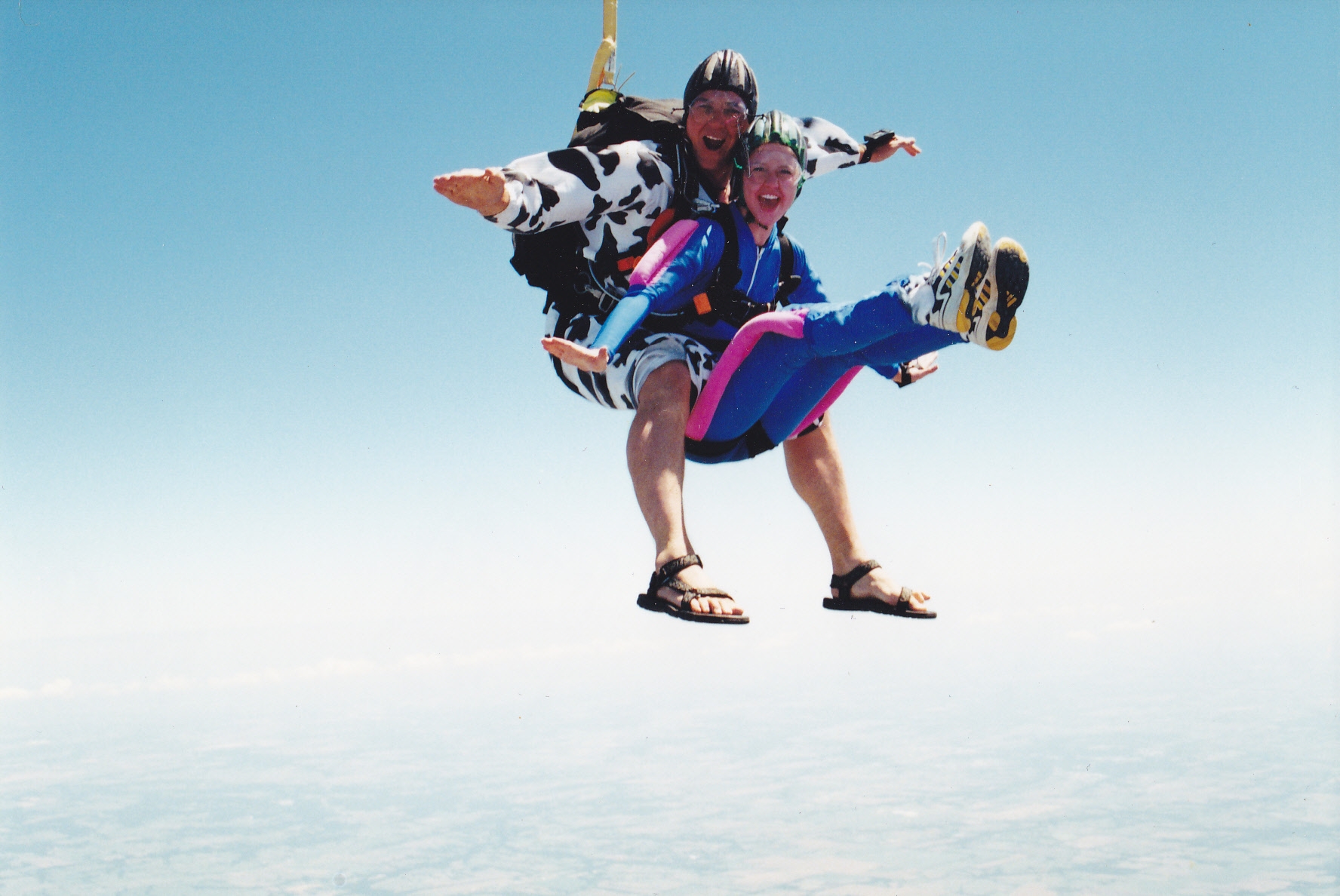 Like most women, after earning her degree, she began to feel marriage pressure from societal and familial influences.
"At the age of 22, I remember having a conversation with a friend as she drew out her wedding plans. The food she wants, the location, the dress, the colors, the whole-shabang.
The kick is, she wasn't even dating anyone. That was the turning point for me. I realized there is still a 'problem' in society, and I discovered that some women were focusing on everything but the most important one…. Themselves."
The next six years found Brenna in a very successful career where she spent her days climbing the corporate ladder and her nights living the young professional lifestyle. During those years, however, observations continued to reinforce her discovery, and her passion to change stereotypes and societal pressures on women grew. That lead her to where she is today.
Now, at 30, she is the face and voice of a new society of women. "I'm creating a community for women who want to focus on their own adventures and lives first. We provide the 'Why's' and 'How's' on going out, living it up, and following their dreams before tying the knot. I want women to use their twenties to help create a better, more successful, and healthier future version of themselves, whether they get married down the road or not. A man and a baby don't define or complete you, only you can complete you."
It's important to note that SheNOW.org is not an anti-marriage or anti-man site, but a PRO-WOMAN advocate and support source. They believe that it is not their place to say whether women should or shouldn't get married, or whether they should date a man or a woman. Instead, they are advising that women take their time when it comes to any decision that ends in "I Do."
Brenna says, "Marriage? What's the Rush?!TM" She continues, "We were given life not with the goal of weddings and procreation, but with the goal to accomplish our dreams, see the world, have adventures, and to embrace all the wonders our one life has to offer."
"As women, our paths are no longer restricted to birth, adolescence, college, jumping the broomstick, and having children. No, our sisters and foregoing fellow females have paved a new road for us…Marriage and children are no longer the predestined next step to womanhood. Now, they're not a requirement at all."
"I believe women should provide themselves with the time to explore their own strengths, possibilities, feelings, motivations, wants, and needs. Women should have the freedom to choose to marry, and they should do so from a powerful, informed, and free place void of any pressure from society and family."
The site is open to anyone, but members have special access to restricted content. They receive guidance, advice, tips, and tricks from women currently living the message as well as from experienced successful women who have professional and personal knowledge to share. Members can also:
Connect With Other Women:
Only members have exclusive access to the profiles on SheNOW. Network with established professionals, find mentors and mentees, discover inspirational women in their area, and make new friendships along the way.
Members can use the forums to post and read about issues, pressures, and tips regarding all aspects of being a woman in the twenty-first century.
Events Calendar and Announcements:
Post events and send messages to SheNOW members in the area to come out and support them and their businesses.
Rotating Featured Members can tell their communities about themselves, direct people to their personal websites, build networks, and much much more!
When she's not working with her SheNOW team, or interviewing amazing women for the website, Brenna is out speaking at colleges and universities, women's organizations and women's conferences. She is an Adjunct Instructor for a local community college, she has been a guest host on 1st Amendment Radio, a guest blogger for AmazingWomenRock.com, a consultant for start up companies in differing fields, and she is the author of a forthcoming book.
In her free time, she is an avid philanthropist, spending much of her energy on Habitat for Humanity and the Leukemia and Lymphoma Society. She also enjoys camping, fishing, hiking, girl's trips, martini nights, playing in the mud and rain, adventures and spontaneity.
She and her boyfriend are even trying their hand at urban chicken farming this year, despite their recent 5:00 AM discovery that one of their hens…well, she…is a he. Cock-a-doodle Doo!
This email address is being protected from spambots. You need JavaScript enabled to view it.